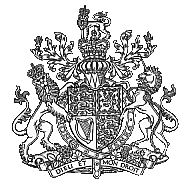 Contacts
If you wish to fight us, watch us, or join us, or would like to have us along at your event, cowing the children and alarming the horses, contact us at the addresses below. &nbsp &nbsp &nbsp
If you are interested in attending an event, a uniform can be provided on a temporary basis. The roles of nurse and soldier are equally open to men and women. An age of more than 18 years is preferable for simple reasons of maturity and to allow members free access to public establishments without complication. You do not need to make model tanks, spot trains, belong to a Caledonian Society or subscribe to any part of the Archwizard's philosophy. Any person who is looking to join an historical re-enactment, white supremacist or straight drinking club is sure to be disappointed in one way or another.
Auckland

Hamilton: 5th Waikato Dragoons

Wellington: 16th Wellington Wegiment

Takaka

Christchurch: 1st Canterbury Light Infantry

Oamaru: 8th Whitestone Grenadiers & NO HOPERS

Dunedin: 3rd New Edinburgh Fencibles
ALFs are also on Facebook! Please contact serpent@paradise.net.nz to update these details.